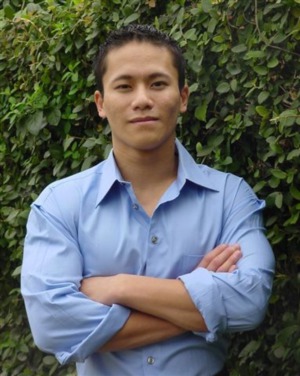 Jackie grew up in Hawaii and has traveled throughout the world, but has called Orange County home for the last 15 years. During his studies at Fullerton College and California State University Fullerton he found an interest and passion for business which supported a natural transition into the real estate industry. Jackie is fluent in Vietnamese and English, which is an attribute that allows Jackie to provide a very personal and premier service to our clientele. 
"Jackie has a strong work ethic, commitment to his clients, and determination that is quickly making a name for himself as one of the local industry's most trusted up-and-comers" Jason O'Donnell, Broker and Owner of O'Donnell Real Estate 
Jackie believes that the process of buying or selling a home should be a first-class experience. That's why he remains committed to the needs and concerns of his clients, delivering outstanding service throughout each of her endeavors.
Jackie will be supported by multiple generations of real estate professionals and backed with personalized ongoing training. O'Donnell Real Estate was created with the intention of establishing a powerful real estate boutique, utilizing years of real estate training and experience, with modern day technology and first class marketing. As our brokerage grows, it is important that we continue to emphasize and practice our founding philosophy of treating our clients like family and placing them first. We believe in promoting an atmosphere where every client has a personal connection and relationship with their agent and brokerage. From first time home buyers, growing families looking for their next home, seasoned investors, or representing developers on multi-million dollar luxury properties, you are not just another real estate transaction to O'Donnell Real Estate, YOU ARE A CLIENT FOR LIFE.


 "O'Donnell Real Estate has the entire marketing team in place, which allows me to focus my time and effort on giving my clients the level of service they deserve — all while confidently assuring them that nowhere else could they market their home to a greater advantage,"- Jackie Nguyen