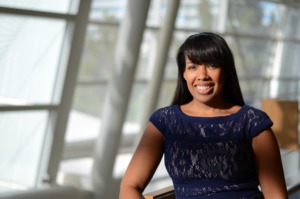 As a Southern California native, Ajá Reneé Clarke's work ethic exudes professionalism, reliability and honesty. Detailed-oriented and thorough, she is committed to providing her clients with top-notch customer service and the smoothest possible experiences. Her background is in marketing management and combining her expertise in that field along with the passion for real estate it has allowed Aja become very successful in the short period in the business.
Ajá's goal is to really take the time to understand each of her client's needs and objectives and utilize her strong negotiation skills, knowledge in residential real estate, and experience with home design and remodeling. She is also a seasoned marketing professional which creates an ideal foundation to assist her clients in every step of the process; from searching for properties, looking at ways to enhance a home, and to effectively promote listings.
Ajá proudly supports several non-profits including the OC Food Bank, Children's Hospital of Orange County, St. Jude Children's Research Hospital, National Multiple Sclerosis Society and the Energy Assistance Fund.
She has a bachelor's degree in creative writing from the University of Redlands and a master's degree in creative writing from Chapman University. She lives in Old Towne Orange with her husband and son.
Ajá is a member of the Orange County Association of Realtors, the California Association of Realtors and the National Association of Realtors.